Whether you're a seasoned veteran of property development, or new to the practice, our experienced development team at MetroStrata is there to guide you through the process. We have a wealth of knowledge to share with you about developments, gaining the local expert reputation from specialising in the industry for a number of years.
Successful property development starts with good planning. MetroStrata is your one stop development shop that offers it all: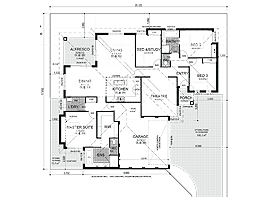 House behind house
Do you have a large block? Would you like to retain the existing home? This could be a great investment opportunity.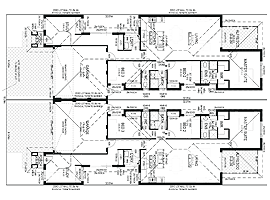 Duplex
Would you like two street frontage homes that are low maintenance and make the most of your block? This could be a great investment opportunity.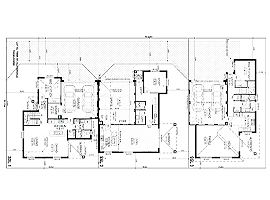 Triplex
Maximise your block and investment with a triplex, the perfect recipe for your investment.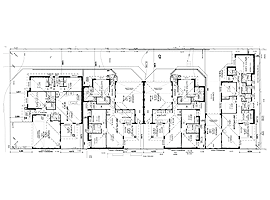 Quadruplex
Many older suburbs in Perth provide you with large blocks and with the right zoning a quadruplex could be a great investment.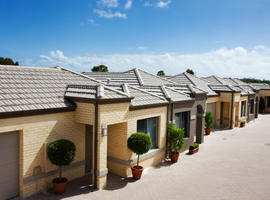 Multi Unit development
We will work with you to maximise all the possibilities your block can offer to design the prefect multi-unit development.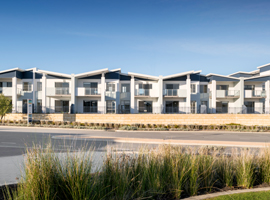 Class 2
The best way to increase the number of units you can build on your block.
Large block of land
Perhaps you own a house on a large block. You can't afford to build, but want to subdivide and sell off the land. We can help with a profitable solution.
Subdivide
Perhaps you own a block of land that can be subdivided into four blocks, but you can only afford to construct two houses. We can help.
Any shaped block
We can draft subdivision plans to submit to WAPC and design a house to fit any shaped block.
Whatever the circumstances, we can offer a one stop development service to help you sell your block.
Come and see us to discuss your investment development opportunity.
Call us on
1800 813 831

or send us a message today!